Amazing cruises in South Africa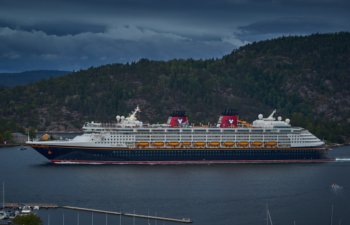 The love jazz theme cruise
Valentine's comes early with this cruise that starts on the 14th of January 2019. For four nights, guests get to be on board this fantastic cruise ship. The route starts at Cape Town as the ship heads to Walvis Bay. Once you get to the destination, you get to disembark and experience the vibrant nightlife at Walvis Bay. There will be numerous theme nights as the name suggests.

On the first day, you get to enjoy Neanderthals, come the second there is the masquerade ball. On the third day, you get to dress up as a goblin, dragon, wizard or witch. And on the fourth, you can relax in your PJs as it will be a pyjama party. Here's the kick: each day, the best-dressed person gets a free cabin for two in the 2020 edition. Thus, if you play your cards right, you'll save a lot of money for the next year.

It's not all about dressing up and winning prizes; you will also get to enjoy a good laugh while onboard, thanks to the comedians' present. Comedy shows from Barry Hilton, Shimmy Isaacs, Stuart Taylor, and other great comedians will have you beaming the entire time. And if you're in the mood for a party, then the party band by the pool will, by all means, meet your needs.

Artists on-board will include Donveno Prins, Jarred Rickets, Garth Taylor, Alistair Izobell and Camilo Lombard, amongst others. There will be an international act too.

In addition to all these services, there will be psychic readings, jam sessions, cabaret and lots of other activities. This cruise is ideal for someone looking to spend a few nights at sea while not missing out on any fun happening on shore.

NetGIRLS
Ladies, it's time to let go of all your worries as you enjoy some bonding time with other women aboard the cruise ship that will sail as from the first of March 2019. For three nights, you get to cruise from Durban to the Portuguese Island where you have some fun before heading back to Durban. This laid-back trip requires you to kick back your stilettos, let your hair free and lean back as you relax. There will be a music production where talented women will crack you up as you enjoy some fine dining.

Though the trip is about relaxation, you will still have the chance to show off how fashionable you are thanks to the creative dressing contest that will take part each night. Be sure to pack some impressive outfits as you never know what you will win. This getaway is perfect for women who lead busy lives.

For the entire time, you are onboard; you get to wear a tee as you dip your feet in lukewarm sea water and enjoy some great ice cream. What's for dinner? Now, that's a question you can forget all about the entire time you are at sea. If you've been in need of a break, how about this three-day cruise that will leave you feeling refreshed?

Blue Cruise
As from the 22nd to the 25th of March, you can get in on all the fun that will be taking place aboard this cruise ship. It will set sail from Durban and head to the Portuguese Islands where you can do some exploring. The best thing about this cruise is that you get to enjoy some blues as you enjoy the free leisure facilities. That's right the fee you pay for entry is inclusive of the aqua park, water slide, and swimming pools. This cruise is ideal for everyone.

Get onboard a cruise ship and get to enjoy life on the water!